Students have the choice of joining audio "Listen Only" or with "Microphone" enabled. Generally, we see about 75% of users choose "Listen Only" which is actually preferred due to lower bandwidth requirements, unless of course, you want them to orally speak in class.
Here is how you can tell how a user is connected to audio. You can easily tell which is which, right?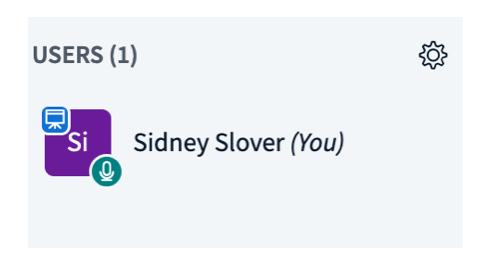 If you want someone to join on the microphone that has joined "listen-only", here is what we'd say:
"Click on the phone icon at the bottom of your screen to 'leave audio' then click back on it to join. Or, you can call into the conference line listed in the chat area."
If someone is complaining about not being able to hear in the classroom, first look and see if they are connected to audio. If there is no icon (like on the far right image above) then they are not and you should tell them in the chatbox (as they can't hear you) to "Click on the phone icon 'join audio' at the bottom of your screen".