Yes! You can add up to 17 classes at one time!
See here:
In Create a Class, you add ONE session, then add the number of times you want the class to recur.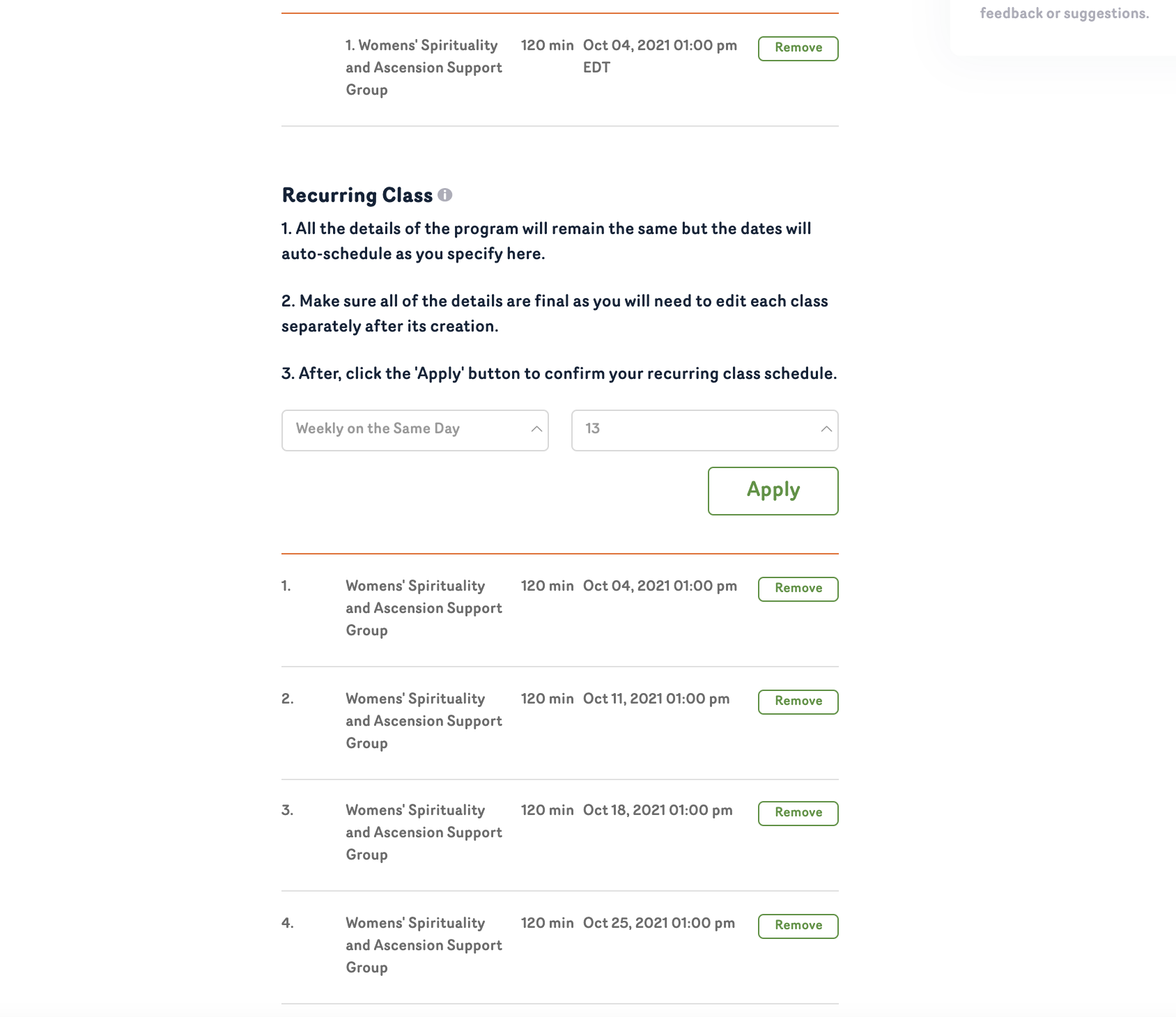 This differs from a "Course" or "Class Series" which you charge for as a course. This feature is for a "Daily Meditation", "Weekly Yoga Class", "Regular Support Group", etc..
Go to minute 4:48 to see it in action: