First, make sure you connected to audio.
If you did not connect to audio your name/icon will look like this.
You need to click on the phone icon at the bottom of your screen "Join Audio".
There are two separate ways to connect:
1) Listen Only 2) With a Microphone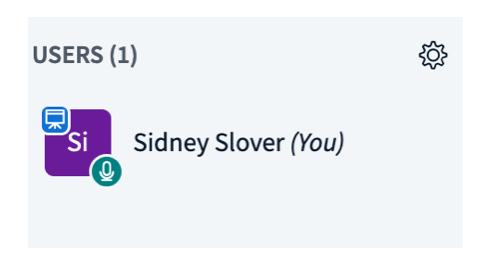 If you still cannot hear it is most likely one of two things:
Your speakers/headphones are not turned on or, the audio is not coming out of the correct device.
Solutions:
Click the phone icon "Leave Audio" and then "Join Audio" again and go through the sound check.
Reboot your computer and make sure to use Chrome as your browser (only use Safari on iPad/iPhones)
Call into the conference line posted in the chat area